Post by Fraze on Jan 26, 2013 14:09:15 GMT -5
A mysterious traveling show came to town
, run by a charismatic ringleader and his businesslike secretary. Players who participated in the show were presented with a series of fairytale-themed challenges. The game was a success and fun times were had by all. Of course, there had to be more to the story. A nefarious plan was brewing, and the players were unknowingly gathering items for a heinous plot.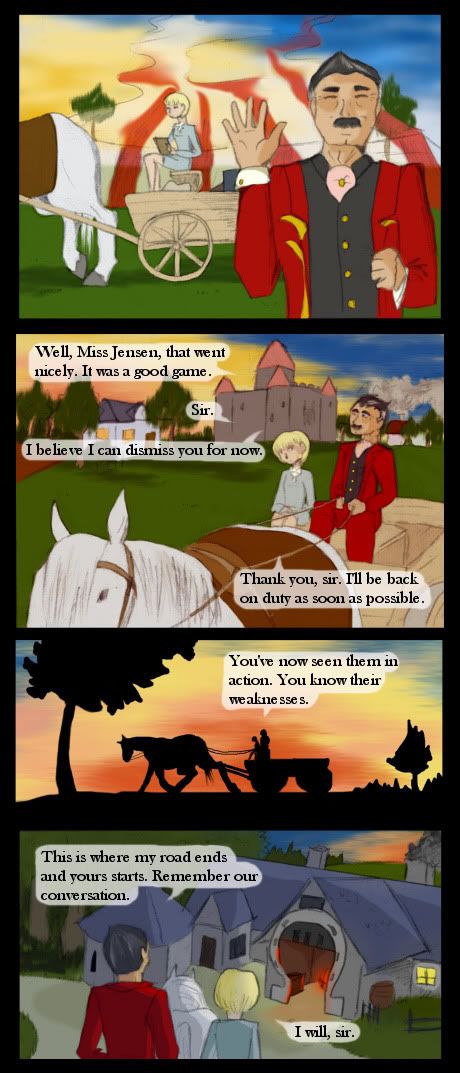 "I would like to use this story to work on a personal project."
"...You have personal projects?"
"Not often."
"That's what I thought. Carry on."
"Quite simply, I wish to conquer a small part of this story plane."
"I see. Nostalgic for the good old days?"
"Something like that. However, if I'm successful, I will also rule over my conquered territory."
"And is this going to get in the way of working for me?"
"I don't believe so. But if I cannot manage both responsibilities, I'll relinquish my leadership in order to serve you."
"That's reasonable enough. What's your plan?"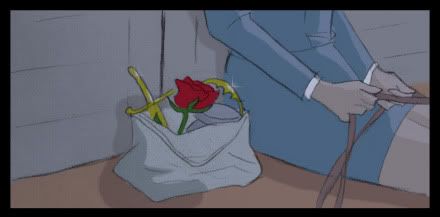 "I like the motifs you're using. You've got some nice numerical symbolism, and that dramatic irony sounds delicious."
"Thank you, sir."
"However, you'll have to do it on your own. It will be a story in progress; too much meddling from me will ruin it. I may choose to aid some side or other, but only if it amuses me. But bear in mind, the people in this story plane...they have a way of turning the narrative in their favor, even without my help."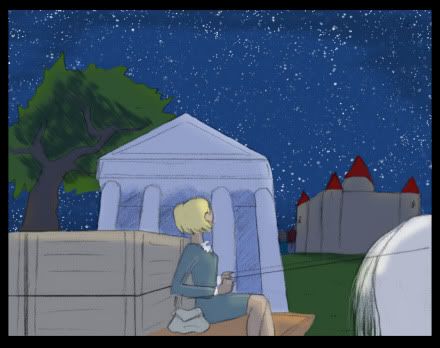 "I understand. And I wouldn't want you to give me an unfair advantage, sir. I want a good challenge just as much as you do."
"Ahh, now you're sounding more like a valkyrie."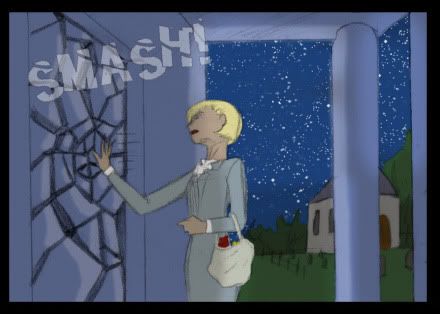 There was a scraping rumble as four heavy stone slabs slid off of the coffins and four figures stood up uneasily. They'd all evidently been buried in their very best, which was now dusty with the grime of centuries, but the eyes in the sunken, pale faces shone with fresh, cold eagerness.
They looked around at each other with a hint of confusion upon finding that they'd had roomies in the afterlife. Then all four pairs of eyes set on the dainty figure of the blonde woman in her immaculate office suit.
"You have been dead for a long time," said Miss Jensen. "You must be confused. I have endowed you with an understanding of modern language, but no doubt you will want some introductions."
She gestures to the first of the four figures, a young man with a haughty expression that the other three were now stealing curious looks at.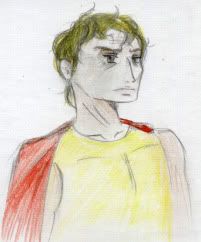 "Hellas, the conqueror of legend. As of today, he lived nearly two thousand years ago. The rest of you may have heard of him."
Hellas surveyed the room as if planning an assault against it, instinctively fumbling at his breastplate where the fatal blow still lingered as his last memory. "My empire. That last battle... what became of my empire?"
"Much has happened since you died." The response didn't come from Miss Jensen, but one of the other revived figures, an elderly man with a charming smile. "Without your leadership, your soldiers lost the decisive battle and the great expanse that you conquered fell apart within months."
Hellas folded his arms with an irritated look on his face and shot a glare at the next man in line, as if he held all warlords who followed him personally responsible for that grave incompetence in empire-building, as the introductions went on.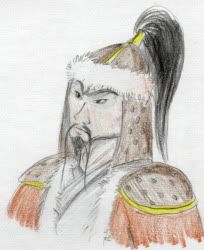 "Sukhbataar, the mercenary who led the army to an...impressively bloody stream of victories."
Sukhbataar dipped to one knee and bowed his head. "I recognize you as my new commander."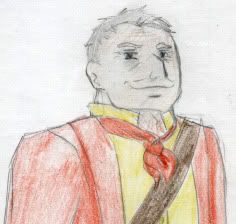 "Sergeant Charles Brick, whose techniques for training recruits transformed the kingdom's army."
Brick grinned. "I was quite enjoying retirement, but if I'm needed, I suppose I can dust off these mitts again."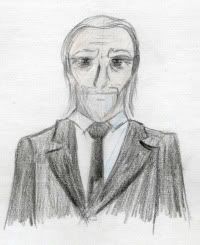 "And Sir Alabaster Bode Pilkington-Emmett, whose skills in diplomacy were feared across much of the continent."
The old man who had spoken to Hellas bowed slightly. "You are much too kind. But I fear that you have us all at a disadvantage. Might I ask the name and ambitions of our new commander?"
"You may call me Miss Jensen," said the valkyrie. "My ambitions are simple: I wish to conquer the kingdom of Dunburrow. We are a short jaunt from the castle. But before we do that, there is one more thing."
Miss Jensen led the four warlords out of the crypt, bounced onto the seat of the cart she'd driven in and pointed at the graveyard across the road. The four turned to look.
There was a soft rumbling to be heard and the ground around the tombstones shuddered. A hand broke through the soil near a tombstone, a few strips of flesh still clinging to the tendons. A skull rose up nearby, fleshless but covered in dirt. In under a minute, the entire population of the graveyard was up and staggering. Most of the corpses had rotted away to bone, but some still retained varying amounts of flesh.
"Should do something about their discipline," Brick commented, leaning against the cart and critically eyeballing the undead cadre of rotting flesh ambling closer in uneven flanks.
"That will be your business," said Miss Jensen, busily breaking open the crates with deceptive ease and handing out brand new weaponry to all zombies who closed in around the cart. "As soon as we're secured in the castle."
And shortly afterwards, the shuffling, ambling, reeking group led by the small cart closed in on the castle gates in the darkness. The night guards saw the approaching group, and commanded them to stop.
"Kill them." Miss Jensen was a curt leader.
Hellas drew his sword, Sukhbataar grabbed his axe, and the two leapt forward. The battle was over all too quickly.
"Was that entirely necessary?" Alabaster asked. "The prospect of killing my own countrymen is most painful."
"It is necessary to establish a position of power in the eyes of your enemy," Sukhbataar answered. "And look." The fallen soldiers got up, staggered a bit, and joined the group.
"They will continue to serve their country in a new form," Miss Jensen said, with something that could almost have been an amused smile. She looked up at the imposing grey walls of Castle Kestrel.
"I know somebody is watching," she called. Despite not speaking above her usual volume, her voice seemed to carry throughout the courtyard. "I am taking command of this kingdom. Let us in without struggle, and no more people will need to die."
((And with this, we switch into full roleplay mode.
NOTE: We're going to be relying heavily on
Hunty's world map
to give the RP a proper sense of scale. According to this map, Mage Manor and Castle Kestrel are a good 20 miles/32 km-ish apart, so those players who said they went back to Mage Manor won't just be able to zip on over in a couple minutes--but don't let that stop you from finding something to do!
Also, this will be open to
everybody
, not just those who participated in the Game of Skill. So tell your friends! Tell your family! Tell your doctor!

[1/20/13 11:20:36 PM] Draco (Stephan): zombies, we're missing zombies
[1/20/13 11:22:39 PM] Anna/Celestial: I think none of the culprits are guilty. It's all the doing of the circus master!
[1/20/13 11:22:50 PM] Anna/Celestial: And Miss Jensen.
[1/20/13 11:25:08 PM] Draco (Stephan): The Ringleader is a fish man!
[1/20/13 11:25:55 PM] Draco (Stephan): Well I find it a bit odd how we're in illusions, and yet they keep taking things out from the illusion
[1/20/13 11:26:43 PM] Fraze: Draco--that might be relevant.
[1/20/13 11:27:03 PM] Draco (Stephan): great, we're actually robbing people for them *nods*
[1/20/13 11:27:30 PM] Fraze: Iiiiiin a sense?
[1/20/13 11:27:49 PM] Draco (Stephan): The items will come together and they will summon a giant meepit zombie that will terrorize the lands
[1/20/13 11:27:49 PM] Fraze: Depends on how you define "people," really.
[1/20/13 11:28:05 PM] Draco (Stephan): the next guild wars begins
[1/20/13 11:28:07 PM] Draco (Stephan): XD
[1/20/13 11:28:07 PM] GLQ: They're actually morlocks!
[1/20/13 11:28:13 PM] GLQ: We're stealing from morlocks.
))