Post by PFA on Feb 23, 2021 13:34:51 GMT -5
So as you may or may not know about me, I tend to hold onto my story concepts for literal years. Most of the fiction I write today is based on something I came up with 10+ years ago, just that I've been slowly working out the kinks over time.
That said, one of the things I've run into is that the majority of my characters are white. Understandable, I suppose—I made a lot of white female characters as a kid, because I myself am a white female, and people tend to write what they know. That isn't to say I never tried to diversify, because I definitely did! Just that sometimes my attempts to diversify were a bit, um... questionable.
Enter this guy!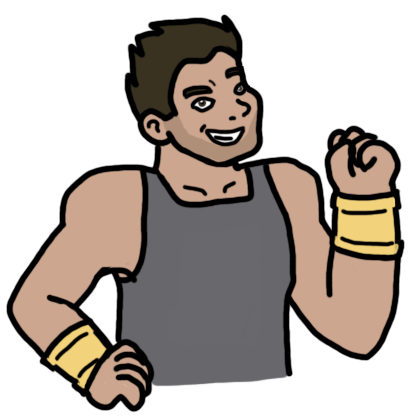 This is one of the main villains of Niji Chikara, a series where people become villains due to a dark energy that possesses them to do evil. But this character is a unique case where he was already a wanted criminal before becoming a villain, therefore making him even more of a public menace. And my younger self opted to give him a decidedly bronzier skintone than... literally the entire rest of the cast at the time. Hmm.
It's also worth pointing out that this is an image I just recently drew of him. I asked on another forum about him for the sake of an unbiased opinion, and in the (much older) image I used as demonstration, apparently some people couldn't even tell the difference. Whether this was a result of my younger self's inexperience with drawing darker skin color, or an attempt to whitewash away the inherent racism, I'm not fully sure.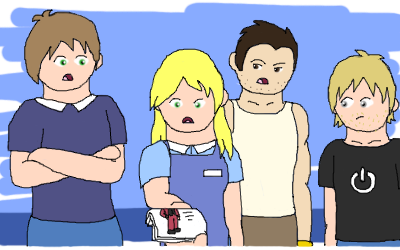 Either way, the fact remains that I purposefully drew him with a different skin color than literally every other character. Which left me unsure about what to do with him.
When I asked about it on the other forum, the majority opinion was that I should leave the character as-is, but that I should make one or more of my main characters a POC to balance it out. The problem is, as mentioned earlier, I designed all of the main characters a very long time ago—as white. I wouldn't really be comfortable with drastically changing their designs after drawing them the same way for so long. And while I can (and have) add in more characters with different skintones, even characters with major story roles, I'm not sure how much it matters if they aren't literally main characters.
So yeah, I dunno. How "main" is a main character? How important is it to balance out your POCs? Am I overthinking it? General thoughts on diversity in fiction?