Post by Killix on Mar 29, 2010 11:01:39 GMT -5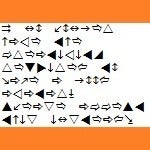 Light's Special shouldn't be worth more than 2 points, since that's what it costs to discard an Energy. Considering this Energy goes to the deck, and it's only when it's attacked first time, I put it at 1.
Heehee, having it activate with every attack would be way overpowered. XD
It is definitely worth at least 2 points, due to this rule (Forcing discards of energy cards from opponent's active Ally: 2 points)
but I think I can still squeeze an extra point out of it. XD
It doesn't work just once per match, but each time a new opponent first attacks it. Not sure if it was worded clearly enough to reflect that, I'll definitely make it clearer.
I dunno, I dunno. What could I add to it that would slide it up an extra point?
Special: Aura Force. When a fighter attacks Griffglow for the first time, the attacker returns one energy to their deck. Griffglow heals 1HP.
Makes it seem like Griffglow is stealing some of the aura energy and using it to heal slightly. XD I like it.
EDIT: Wait, it doesn't need dice. >_>
EDIT: Yeesh, so many typos.

I think water's now probably over powered. I was judging that type of special on how much it would give you when you had the number of Energies needed for attacks. On the new one, it would be 2 Energies times 2 HP = 4 points. And Liquify still needs more Energy, because that's only enough for four points. It would work if you took Liquify down by one point, that would fix the Energy and the points at the same time.
Hmm. *fixes last post*
How's that look?

No retreat cost = 1 point when it affects only the card it's on. Free retreats whenever the card is on the field is much better.
Well, no card has ever attempted such an ability, so I guessed. XD
but... I'll change it.
Griffore (Earth)
HP: 10
Special: Root Tunnel. When Griffore is on the field, –1 to your Fighters' retreat costs
(E)(E) Leafstorm - 4 damage.
~The mythical forest Griff is real?~
Almost free, but not. You still have to pay, but chump change. XD
If your opponent doesn't like it, they can bring out Android Shopkeeper? :'D